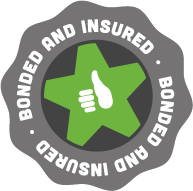 If cleaning
is so simple,
why is it so hard?
Not to sound all chest-thumpy, but commercial cleaning isn't as easy as it looks. Not if you do it right, anyway.
We notice the little things when it comes to professional office cleaning. If we didn't, you would. You know what else we do? We use low-waste products and chemicals. We respond immediately to concerns. We're passionate about a job done right when it comes to cleaning services. And so on. And so on.
As a business cleaning company serving Sioux Falls, Brandon, Tea and Harrisburg, South Dakota, we earn your trust by doing what we say. We have since 1973.


IF YOU DON'T NOTICE US, WE'RE DOING OUR JOB.
Look around. Are you noticing stuff that should've been cleaned but wasn't? Maybe it's time to try Kleenrite. We get in, get out, and leave your digs spic-n-span. Just how you want it.
Can a commercial and office cleaning company really care? You bet.
This isn't lip service:  We're all about relationships. The way we see it, our reputation as a cleaning service provider is on the line every day. If we hear things are "good," we're disappointed. We don't like good. We like great. It's how we roll. For office deep cleaning and sanitizing, look to the neat freaks at Kleenrite.







KNOW YOUR STUFF.
You actually need to know a thing or two about cleaning to do it right. For instance, in order for a disinfectant to work, it has to sit on the affected surface for the right amount of time — that's called "dwell time."
Right about now you're thinking, "These people ain't right." So be it. But wouldn't you rather work with a professional cleaning service that totally digs what they do?
Having said that, here's more than you ever wanted to know about janitorial commercial cleaning. But it gives you a little insight into what makes us tick.
CleanSpeak 101
Sometimes you might find us in the middle of a little CleanSpeak. To help you out, here's a quick glossary so you can keep up. Consider it your decoder.
AF79
Need something hardcore? AF79 is what we use to kill ALL bacteria and viruses it comes in contact with. Boom goes the dynamite.
Deep Blue
A glass and multi-surface cleaner high in shine and low in streaks – just how you like it.
Kling Toilet Bowl Cleaner
Don't laugh. It actually "klings" to the side of a toilet and has 9% acid to get your thrones so sparkly clean you could eat off 'em. Not that you would.
Ph7
Sounds like a mad scientist's formula but it's really a cleaner used for daily floor cleaning because it's gentle and effective. It kinda makes water "wetter". Seriously, it spreads out water drops instead of beading up in order to break down surface tension.
Push
Not what you do at a blackjack table. This eats the organic material that bacteria lives on to keep things smelling fresh.
A White Glove Tutorial
It may not sound fun to you, but we have a grand ol' time picking out the best of the best. It's part of why we pass so many white glove tests. Better equipment means a more thorough office deep cleaning in less time. Which, of course, means a lower cost to you. Pretty sweet, huh?
Microfiber Rags
We've thought of everything. Like using color-coded microfiber rags to prevent cross-contamination and give you a cleaner clean and shinier shine with fewer chemicals. We ain't your typical commercial office cleaning company. No siree.
Microfiber String Mops
Fun to say, and a great alternative to those disgusting cotton mops. The microfiber string mop puts enough water on the floor for the right dwell time (the time a chemical needs to sit there to work) so the mop can easily pick up the remaining dirty water. Simply magical.
High-Tech Vacuums
We dig backpack vacuums, mainly because they're 75% more efficient than a standard upright (which we still use in certain areas). We've researched them all and found the one that puts the least amount of particulate back into the air and allows us to clean those hard-to-reach places with ease.


DON'T CUT CORNERS.
We're always on the lookout for the latest technology or cleaning supplies to streamline what we do without sacrificing the end result. By not cutting corners, you get a cleaner workplace and better bottom line.

We're neat freaks.
We start by keeping a tidy janitor's closet. It sets the tone and keeps us organized so we can pay attention to the details. That's what professional cleaning services should be all about.

The price is right.
When we give a quote, we don't rely on square footage alone. We do a comprehensive walk-through and base our commercial cleaning costs on the different flooring and surfaces you need cleaned. We'll then get a quote back in your hands within a week.

Team cleaning for a cleaner kind of clean.
Another thing that makes us different is Team Cleaning. We break your space into quadrants where various daily, weekly and monthly cleaning tasks are performed by our team of specialists each time we're there. Translation: It systematically kills dust bunnies dead in their tracks. Meaning you get all sorts of accountability and consistency.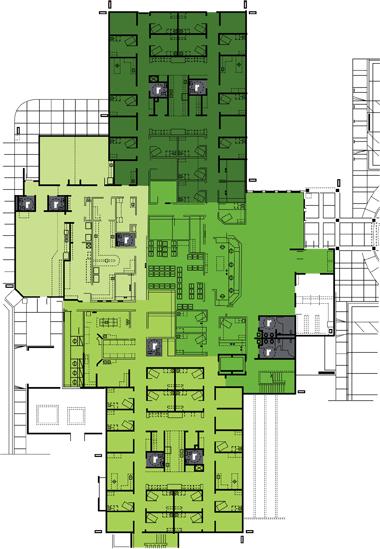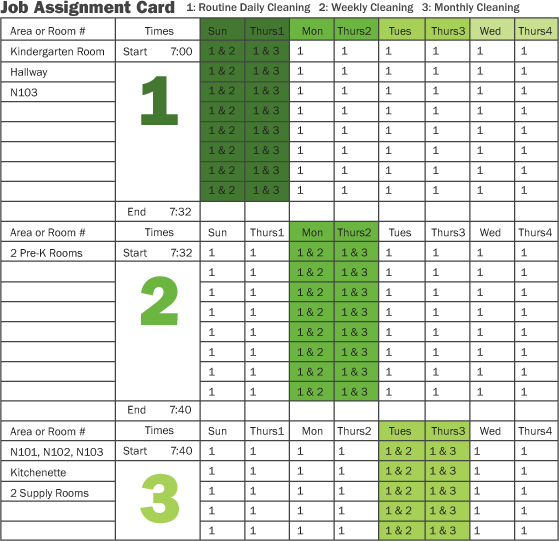 EXPERIENCE TRUMPS B.S.
Some talk the talk. We walk the walk. Here's the deal. We know a ton about cleaning and it shows in our work. You can't put a price tag on experience.
Yeah, we do green cleaning.

Green Cleaning is cleaning to protect health without harming the environment. It goes beyond chemical and equipment choices to include policies, procedures and training to ensure we responsibly minimize the impact of what we do on your staff and the world around us. Kumbaya, anyone?


PEOPLE ASK.
People ask us why we smile so much. It's because we get to work with some awfully fun people. That includes our team and our customers. Even though it's hard work, what we do doesn't seem like work at all.
"Our law office hired Kleenrite to care for our office when it moved into a brand new building in February, 2018. Our experience with Kleenrite has been nothing but awesome! Their staff is friendly, goes above and beyond to care for our office and responds quickly to any questions we have. Their process of leaving a message book from their cleaning staff to provide us information is a fantastic method of communication directly with those who are responsible for our care. I would highly recommend Kleenrite and its management and staff to anyone."
"Great Service, great price, quality cleaning. That describes Kleenrite. We enjoy a good relationship with Kleenrite. They have been easy to work with, provide service that works with our schedule and are always open to feedback."
"We had new tenants that required a bonded company. We found that with Kleenrite, and are very happy with their service. They do a great job and whenever I request anything, it gets done right away. The owners are great people to work with. Kleenrite is the type of company that will go out of their way to make the customer happy."
"I cannot say enough great things about Kleenrite cleaning company! Kleenrite has great systems in place to ensure my whole office stays looking cleaning and professional. I have no doubt my office still looks nearly as good as it did brand new four years ago thanks to it being kept up with Kleenrite so thoroughly on a daily basis since Day One. The individuals who clean do a top-notch job and are completely trustworthy and professional! I won't trust my office to anyone but Kleenrite."
"Dedication. Integrity. Drive. Excellence. These are just a few of the words that describe Kleenrite. Their knowledge of best practices in commercial cleaning combined with their commitment to excellent service makes them stand out above the competition. I highly recommend them to any business that wants to take the worry out of their cleaning processes!"


PLAY NICE.
Ok, it's cliche but hear us out. We're nice folks. And we seek out nice folks to have as our customers. It's just better that way.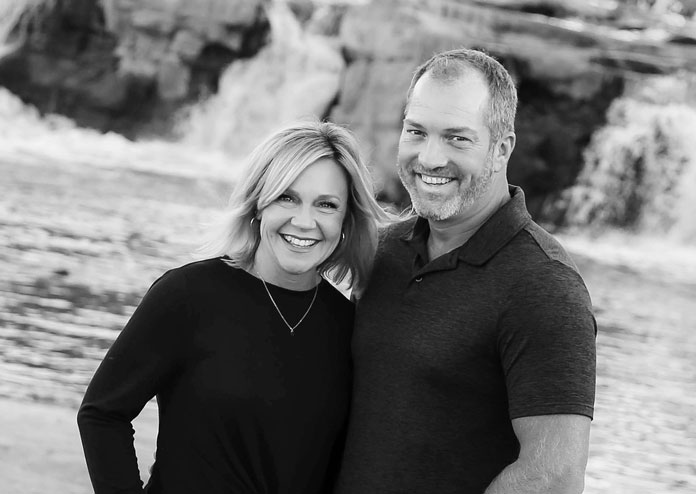 Tim and Amy
Owners and Cleaning Junkies
Aren't they darling? Actually, they make a good team. Tim's the service guy. He's the one that knows both ends of a mop like the back of his hand. Got a office cleaning question, he's your guy. Then we have Amy, the sales gal. She's a tough cookie in that she demands perfection from all the Kleenrite peeps. But she's also a softy and the main evangelist for spreading the word about the way they clean.
Want to work with us?
Click to download an application form or to get a quote for your business.
click for application form

request a quote